Original Bootcamp Olympia
– Original Bootcamp Team Event 2016
September 14, 2016
Am letzten August Wochenende fand im neuen Kölner Hauptquartier traditionell das offizielle Team Event von OBC statt. 110 Trainer aus den 40 Standorten folgten der Einladung und ließen die OBC Zentrale in Pink und Türkis erleuchten.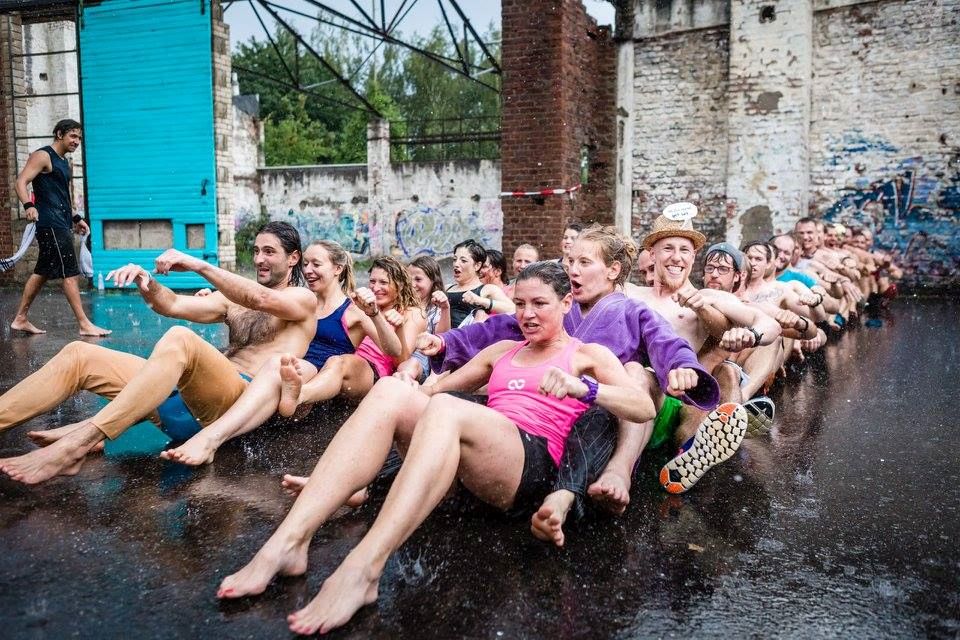 Unter dem olympischen Motto wurden Teilnehmer im Zuge des Programms unter anderem auch sportlich gefordert, schließlich galt es heraus zu finden, wer der offizielle OBC Champion ist. Offensichtlich wollte Petrus dabei den Part des Spielverderbers übernehmen, als ein plötzlich auftretender Hagel & Regensturm für einen zwischenzeitlichen Abbruch der Wettkämpfe sorgte.
Doch was machen wahre Bootcamp Trainer, wenn der Himmel seine Schleusen öffnet? Ganz genau, sie geben noch mehr Gas! Getreu nach dem Motte " Life isn't about waiting for the storm to pass, it's about learning to dance in the rain" verwandelten unsere Trainer die Wettkämpfe kurzerhand in eine gigantische Regenparty mit wilden Tanzeinlagen und viel Gelächter.
Gemeinsam wachsen, im Regen tanzen – Wir freuen uns schon auf neue Verstärkungen für unser grandioses Team!